BK Truly Yours: TN Pockets
Baum Kuchen's Truly Yours pocket customization makes me fall in love with my notebook more and more each day. Not only do they add a functional touch to my traveler's notebook, they also encourage me to use my notebook everyday in order to see the leather patina.
In the front pockets, I keep small paper ephemera, planner stickers, and also airmail stickers for my postcards. I love the versatility and the fact that you can use them for just about anything. They are also nice to hold credit cards and pocket printer photos while I am traveling.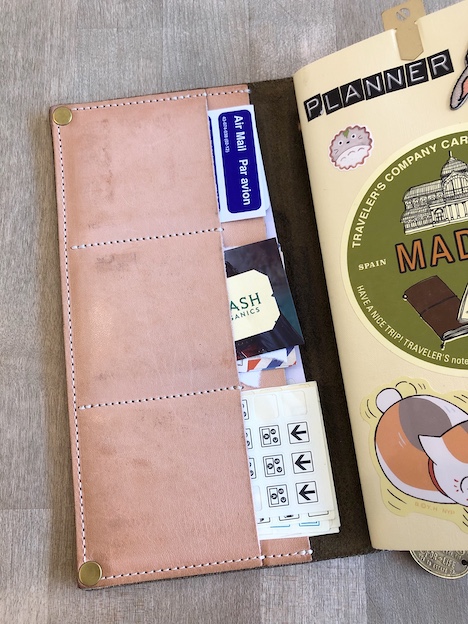 The back zipper pocket is probably my favorite additional to my notebook. The safety of the zipper pocket allows me to place important things inside knowing they will not fall out.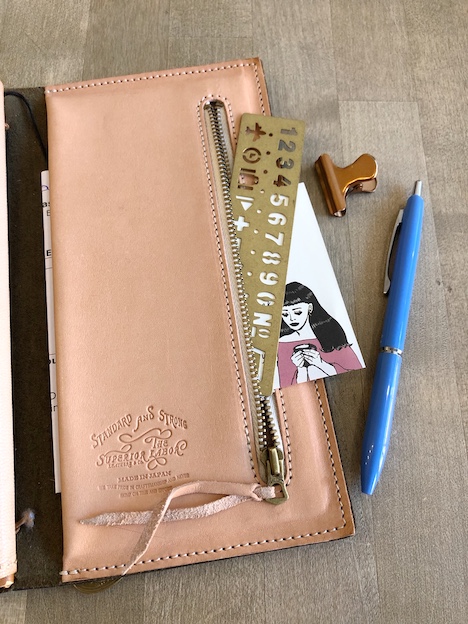 One of my biggest concerns was that the additional pockets were going to add weight and bulk to my traveler's notebook. To my surprise, my notebook is not heavy or bulky. I still have two notebook inserts inside along with a goat leather folder insert from 1.61 soft goods. If you are thinking about traveler's notebook customization from Baum Kuchen, I highly recommend it!