We are super excited to share this amazing news … we are meeting our rainbow baby in August 2020! I've been holding off on sharing this information publicly (due to anxiety and stress). In May 2019, I had a miscarriage. I still can't find the words to describe pain, both mentally and physically, during that time. If you have experienced a miscarriage or currently TTC and need someone to talk to, please don't hesitate to reach out to me! I understand your frustration, I feel your confusion and pain.
During this pregnancy, I questioned every week when I would be ready to share the news. Even though I am in the third trimester, I still experience moments of asking myself "is everything okay?" "I haven't felt the baby move, what's wrong?!" Overall, I have chosen to be joyful and grateful that so far everything has been going really well. I allow myself to feel all these feelings and understand they are all natural. I've truly been enjoying every moment of this pregnancy.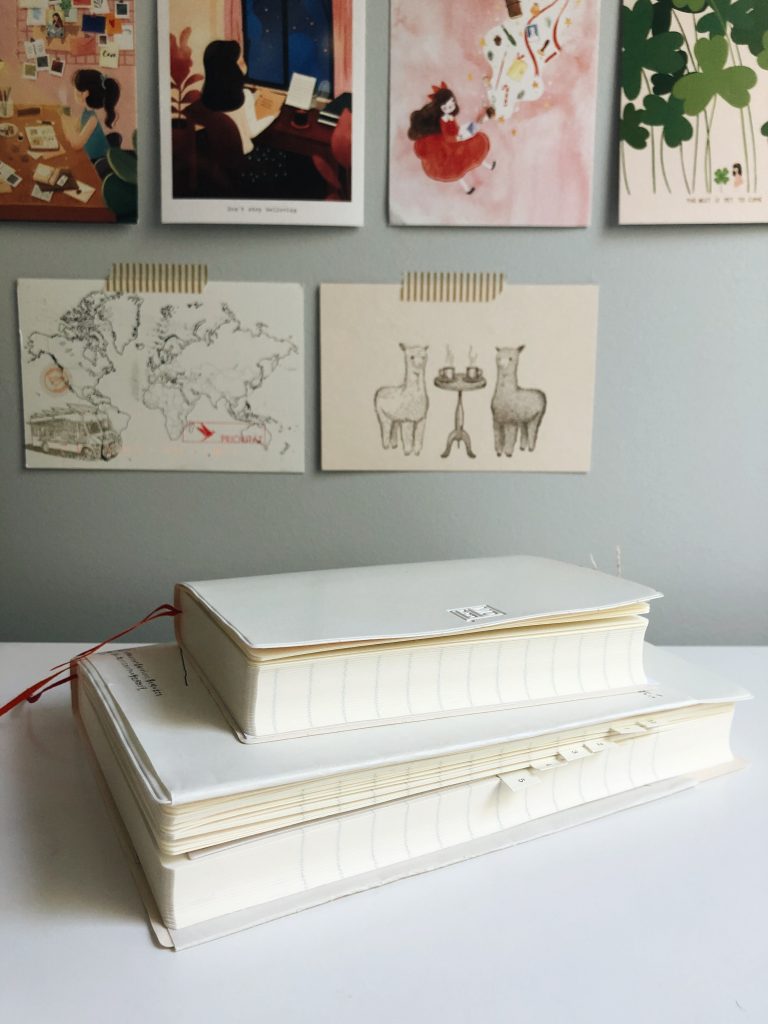 I have been documenting my pregnancy journey inside my MD Diary in size A5. I typically write at least once a week nowadays. In the first trimester I was writing almost everyday (documenting sickness, nervousness and feelings early on). I also have a MD diary in size A6 for letters to my little one. I haven't written many letters inside (maybe 1-2 letters so far) I plan to use this much more once our little one arrives. Do you keep a notebook of letters to your little one? I can't wait to fill this notebook with letters!
Thank you for taking the time to read this post. My IG @Momolovespaper will always be related to journaling + planning content. If you'd like to follow my baby / first time mom related IG – please follow me @Mindfulbebe
Link to our baby registry !