Updated 2020 Analogue System
We are more than halfway through the year. I wanted to write a little update about my 2020 analogue system. My analogue system has remained the same (with a few little improvements). There have been many beautiful planners released this year and I have been tempted to buy and try them (thank goodness I have stayed strong!).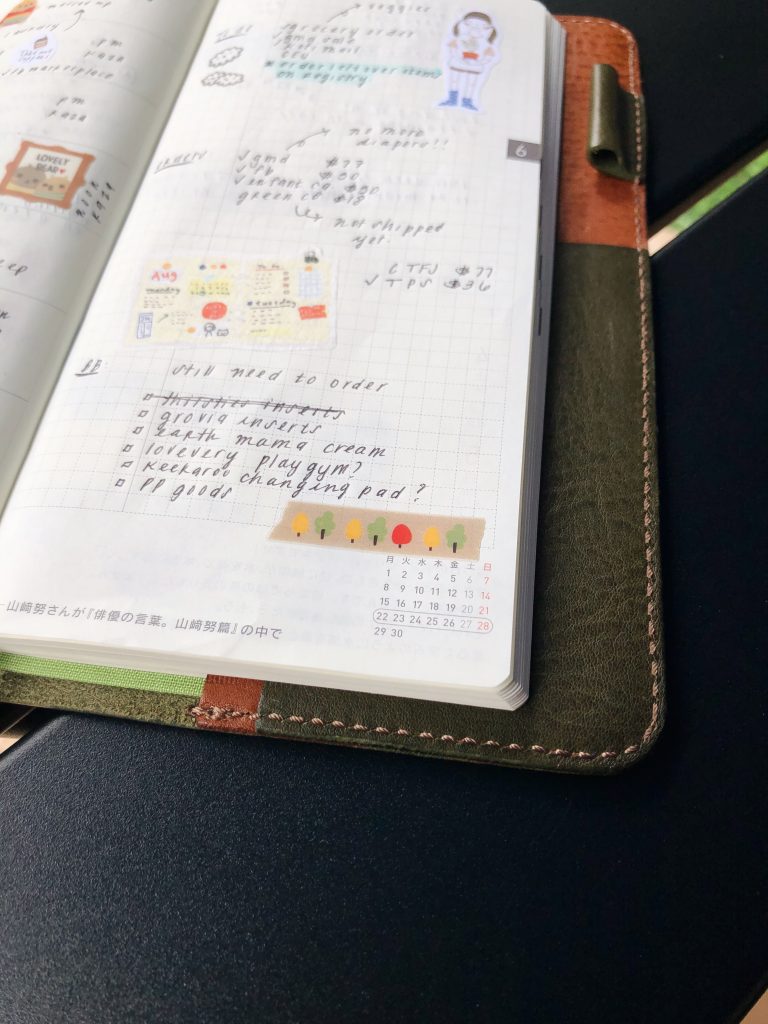 I struggled with using this as a planner due to the fact that I use a monthly traveler's notebook insert partly as a planner. February 2020 was the last time I truly used the hobonichi weeks. In June 2020, decided to pick it back up to start using it again.
The hobonichi weeks is being used as a "catch all" for notes. Tracking things during the day and checking off to do list items for each day, while not being strict with how to use it.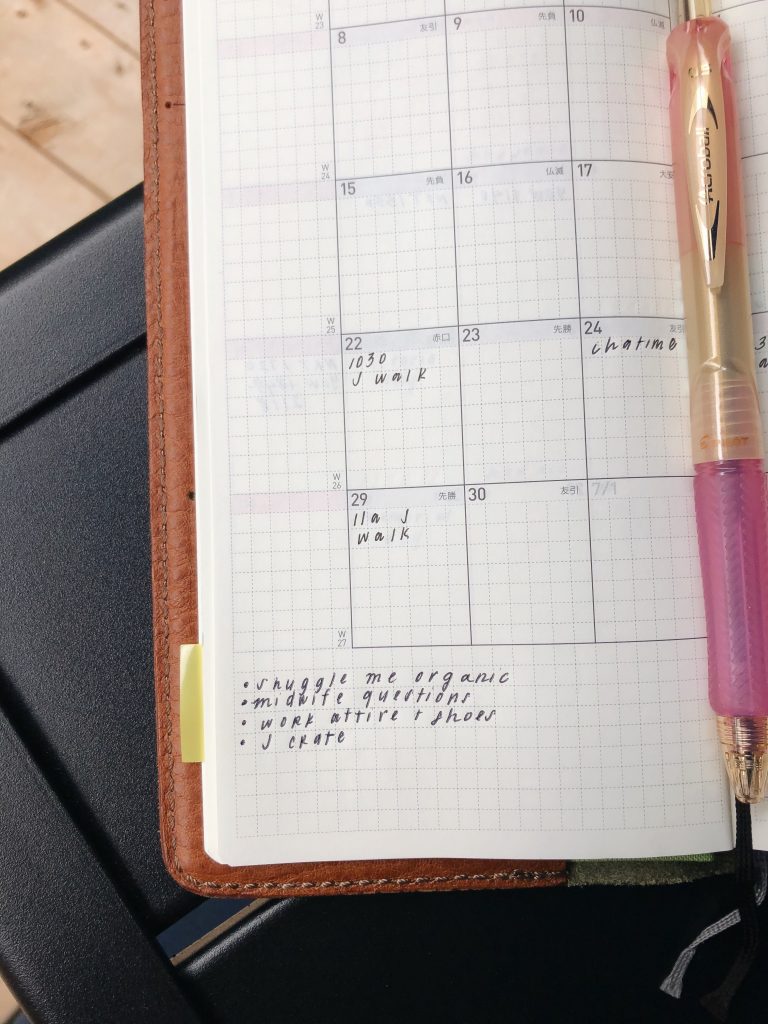 Traveler's Notebook Olive Regular:
This traveler's notebook has remained the same throughout the years. The monthly insert serves as my main planner. Month at a glance is the easiest way to see what is absolutely most important for each day. The weekly vertical insert is a notebook that is a consistent creative outlet. It holds memories, snippets of my days, quotes and little bits of stationery pieces that brings joy.
MD Diary B6 Slim:
This notebook has gotten so much love, especially during the months that we were on stay at home orders. This year, the monthly pages did not get much use. Moving forward, I may just buy the MD notebook (with no calendar) and journal in it throughout the year.
Midori Passport Traveler's Notebook: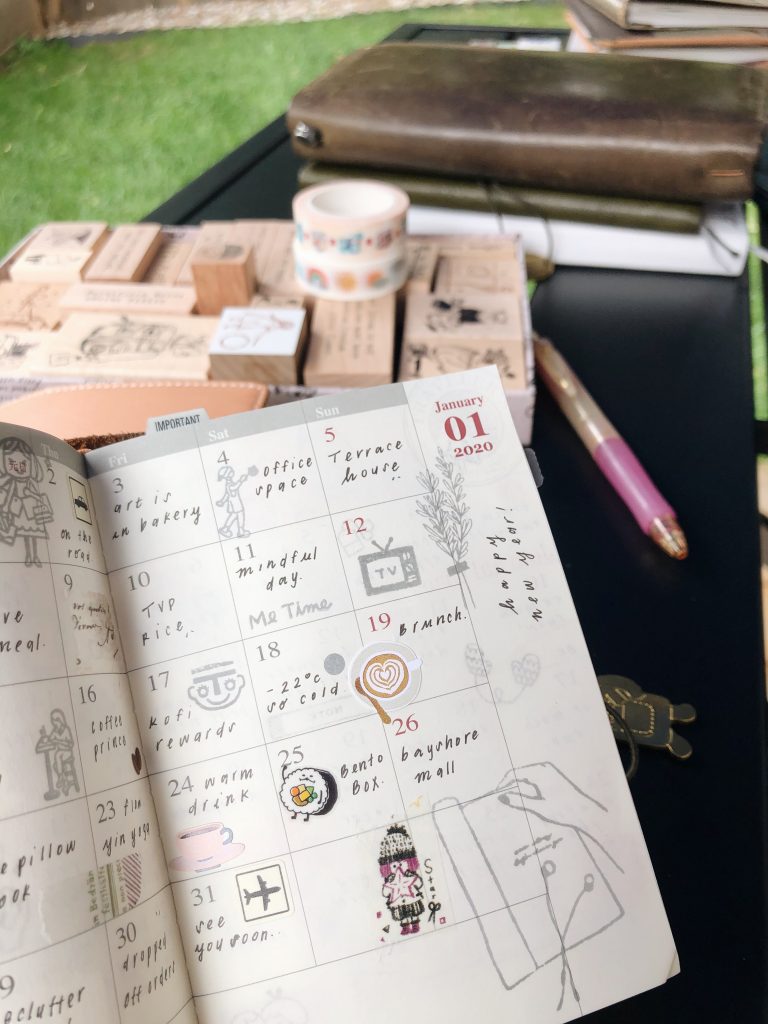 Originally there was no specific set intention for this notebook. The passport TN was placed down for some time, but I always quickly realize how much I love and miss it. This year, it was mailed off to get customized at Baum Kuchen LA and my love for the passport TN grew even stronger. Now it's being used as a wallet and it also houses a creative calendar (spreads are mostly only shared on Kofi).
Pregnancy & Baby related Journals:
Please see my rainbow baby post for my pregnancy journal and letters to the little one journal!
Notebooks I've given up on:
Unfortunately the Jibun Techo wasn't used as much this year. Once in a while, I revisit the monthly pages to document little memories. The weekly pages have been blank for quite some time. In the beginning of the year, the weekly pages was a place for gratitude and to record all the things that I am thankful for. Now it's become a habit to sprinkle gratitude into all of my journals.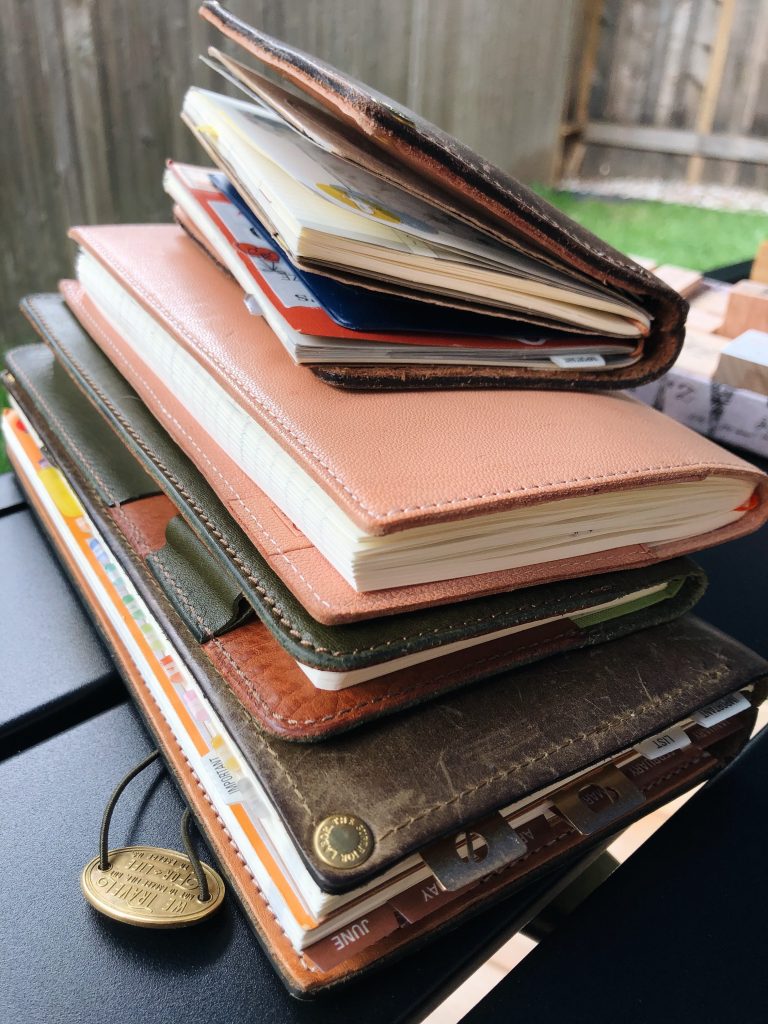 Thanks for sticking around and reading this far. Once again this year's goal wasn't to simplify or use a little number of notebooks. So far I've been enjoying the variety of planners and journals that I own.
Disclosure: Some of the links above are affiliate links, meaning at NO additional cost to you, I may earn a small commission if you click through and make a purchase.