Hello Friends! Happy December. It's the most wonderful time of the year. I love the winter / holiday season, Christmas and of course getting ready to use all of my 2022 analogue goodies. I can't wait to share my notebooks with you. Let's dive right in!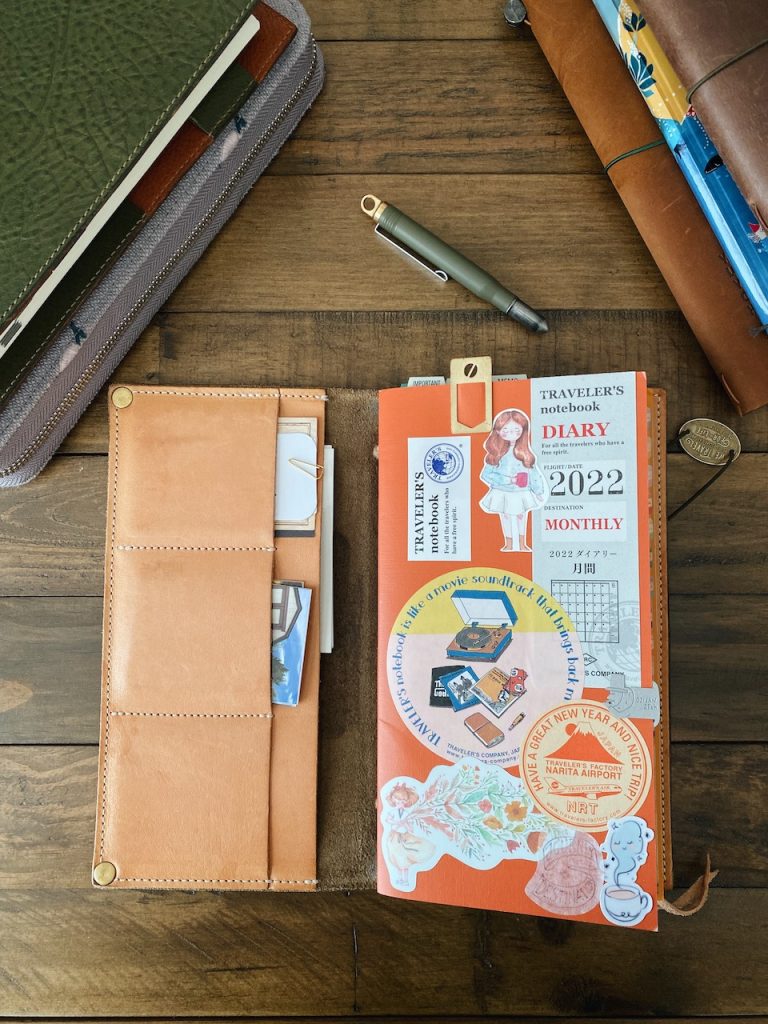 My olive traveler's notebook is my main planner and memory keeping notebook. I've been in this same cover for the past 4 years. I love it to pieces and fell in love even more after having custom pockets sewn in by Baum Kuchen Studio.
My monthly insert is used for appointments, work and important dates to remember. I also take the time to record special moments. This notebook is always with me so it's perfect as a mini catch all at the kitchen table.
Vertical Weekly Insert
This is my memory keeping notebook. It's the right amount of space for jotting down snippets of my day. I love to decorate it with stickers and stamps. My goal for 2022 take a more minimal approach to filling this insert out (we'll see lol).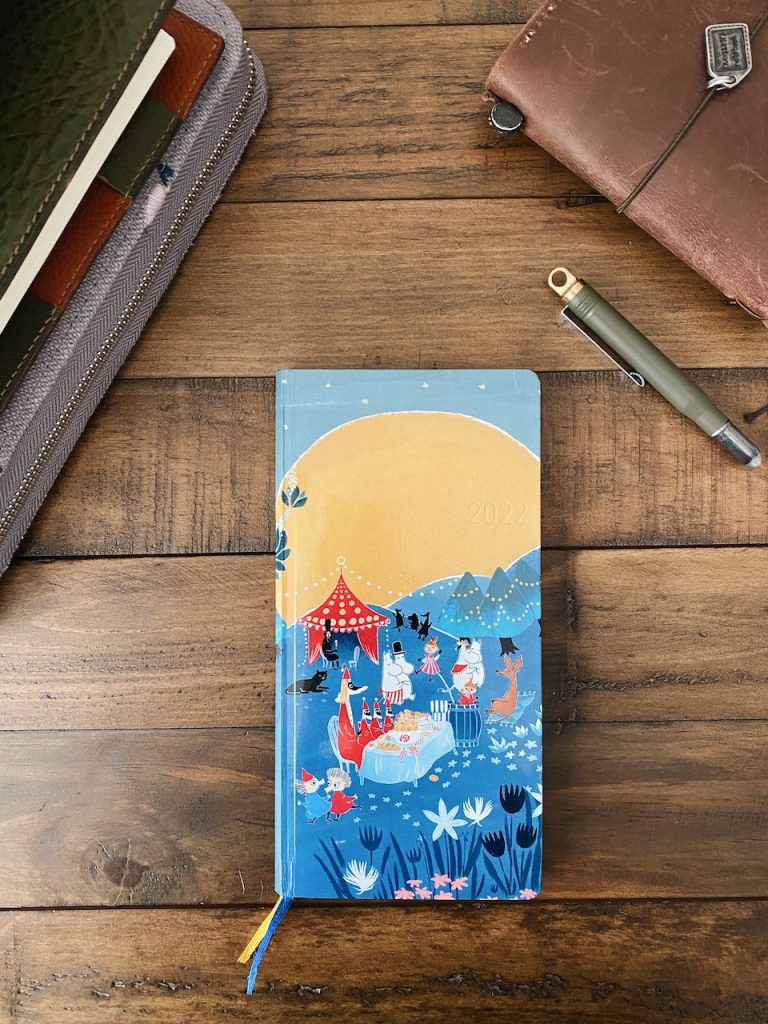 I was so lucky that a friend was able to get this Moomin edition 2022 hobonichi weeks. The design is so cute, I love this cover! I have a love & dislike relationship with the hobonichi weeks. In the past years, I tend to fall off a few months into the new year. For 2022, I plan to take it slow and use this when I need to. Some weeks are busier than others. I appreciate the extra space that the hobo weeks provides in addition to my traveler's notebook monthly insert. Monthly section is used for work, finances, budgeting and bills. Weekly section is used for my daily to do lists and other notes.
I have always loved the passport traveler's notebook and couldn't imagine not using it in 2022. I made a last minute decision to order the dated monthly and weekly inserts from Paper Plus Cloth.
I love decorating this tiny notebook. I write little things that I want to remember each day. My passport traveler's notebook is a bit more personal to me, so I mostly only share it on my Ko-fi page.
Sometimes I'm not able to document in my vertical weekly insert. When it comes time to sit down and journal, I can't always recall everything that happened during that day. I use the passport weekly insert as a daily log. I write everything down that happens during the day. It's not a pretty or decorative. It serves as a catch all, especially on the go.
Each year I choose one insert to journal in for the entire year. This notebook is used more reference, favorite quotes, morning pages and writing about my progress for my yearly goals. Once again this notebook is a bit more personal so I mostly share it on my Ko-fi page.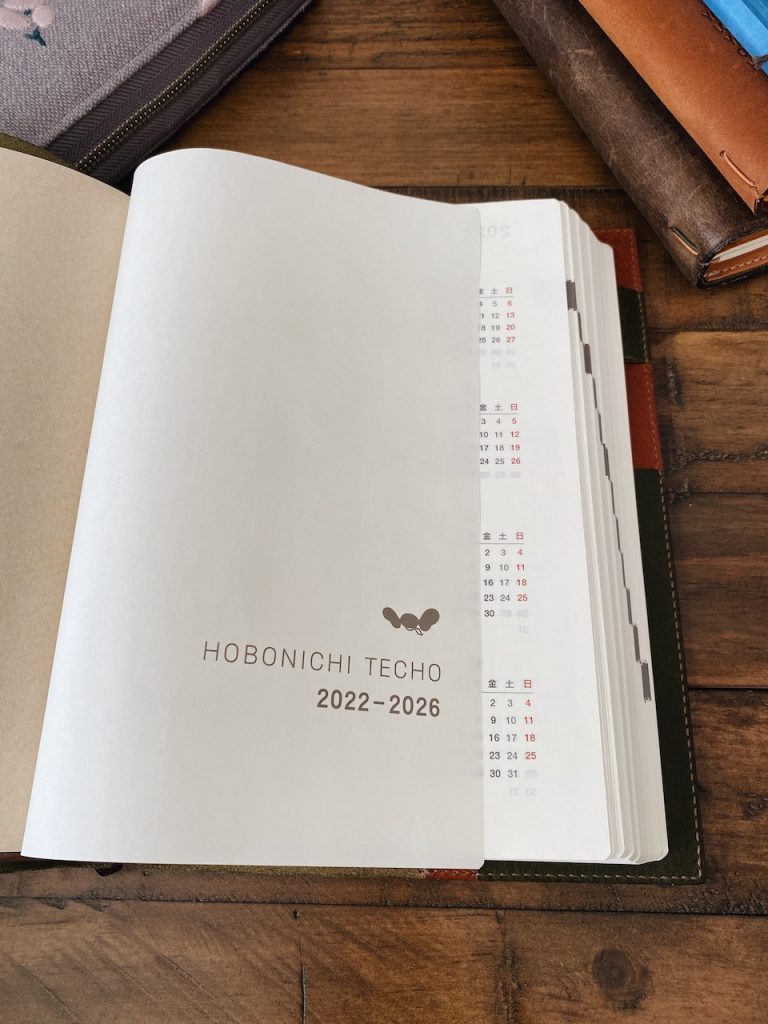 I've always wanted to completely fill a 5 year hobonichi notebook. I chose to use the A5 size for 2022. I'll be writing at least a sentence a day and really hoping to stick with it! The cover is by Wuzhi Studio.
2022 will be a special year and I wanted to make sure I record all my daily memories into ONE notebook. Monthly spreads I'll be sharing on my instagram. Daily journaling and spreads will be posted on my Ko-fi page.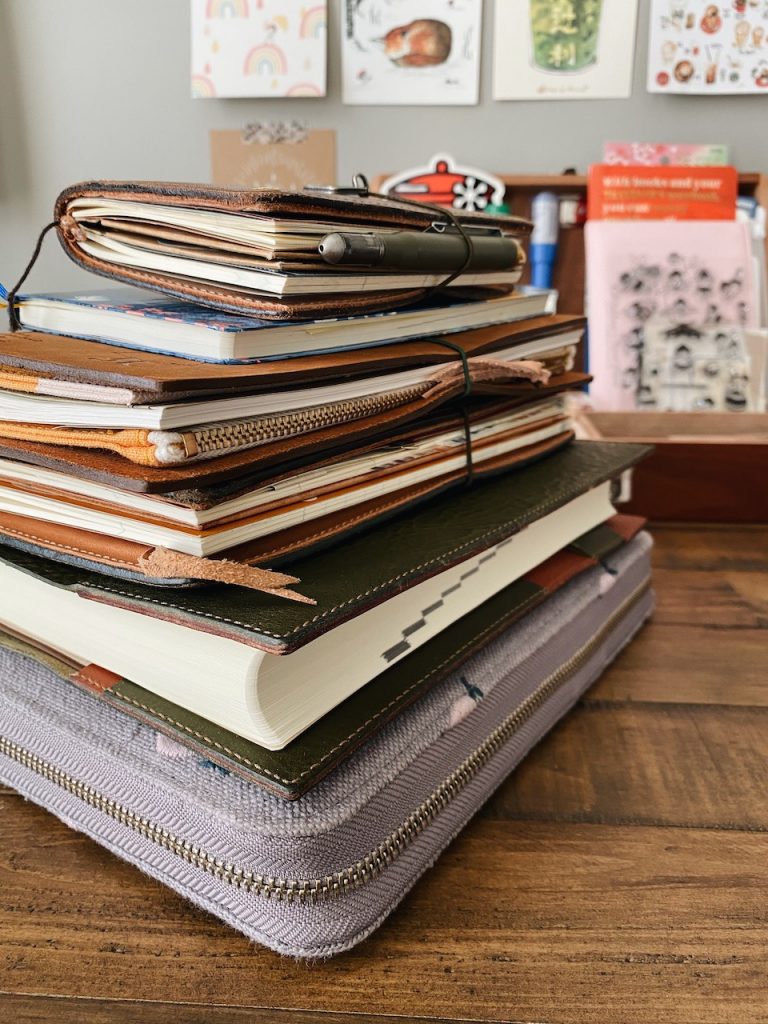 Thank you for reading this far. I'm super excited for 2022. I hope you enjoyed reading about my 2022 analogue system. What are you using in 2022? Please follow along on Ko-fi to see how my analogue journey unfolds!
**Some of the links above are affiliate links.  If you purchase, I make a small commission to support my blog at NO additional cost to you.  Thank you always for your support! **